Hundreds of people have been killed and thousands left homeless after the worst floods in a century hit Kerala in India.
At least 324 people have died and more than 223,000 people have been rendered homeless and placed in relief camps.
Monsoon rains have unleased devastating flooding and landslides in the state.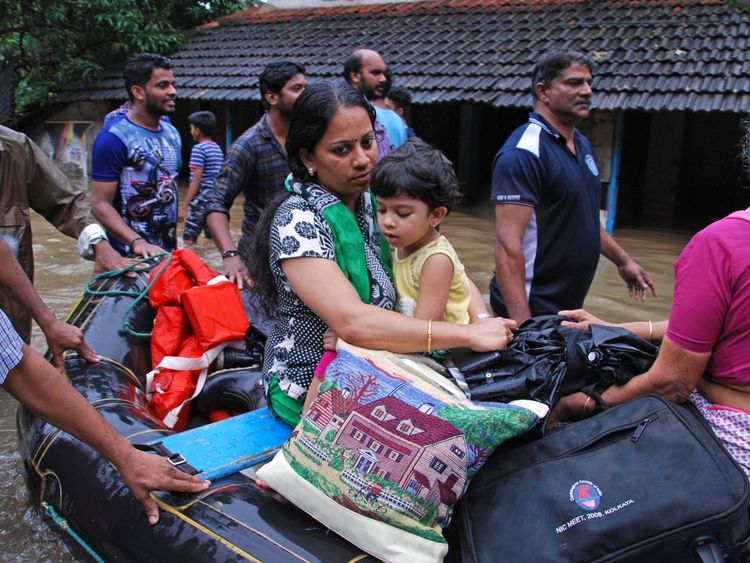 Since the monsoon began at the end of May, Kerala has received 37% excess rain water. In some parts it has been in excess of 84%.
The unprecedented rains have led to 37 of the 42 dams in the state running over the dangers mark, with gates being opened to drain excess water from catchment areas.
The Idduki dam has been releasing 10-15 lakh litres (1m-1.5m litres) of water every second for the last three days. The waters released caused the rivers to flood the adjoining areas.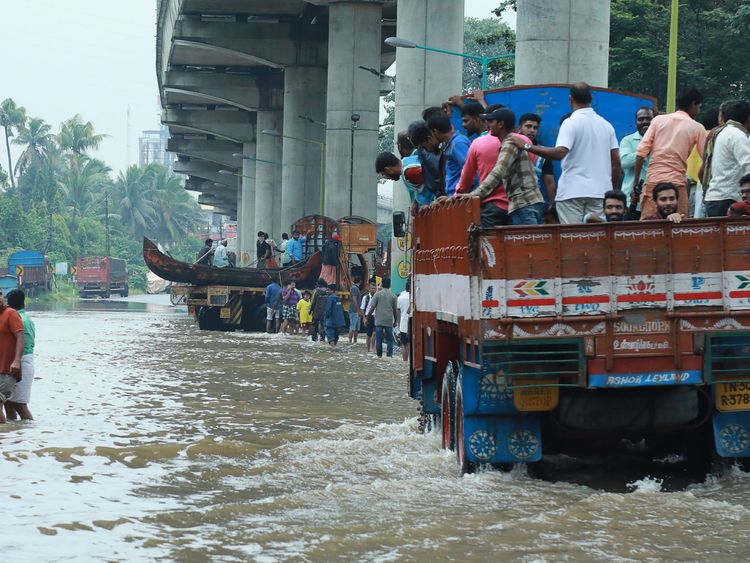 Hundreds of military personnel from the army, navy, air force and coast guard have been pressed into rescue and relief operations. They are being supported by hundreds from the National Disaster Response Force.
Air force helicopters have been rescuing many from remote places, while the navy has docked a ship on the coast in preparation for its efforts.
Emergency services have been overwhelmed by the flooding, and local fishermen have come in to help, using their boats in urban areas to deliver relief material to those stuck.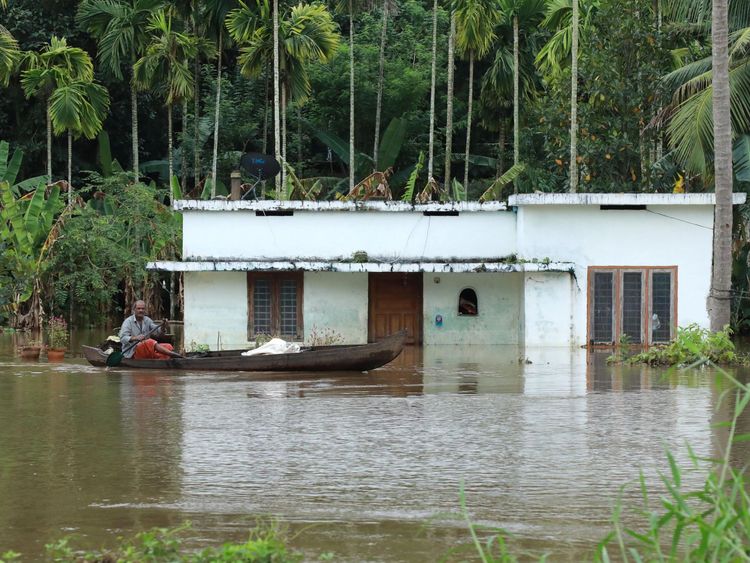 Flood waters have submerged some homes up to two storeys high.
The homeless have been accommodated in 1,568 relief camps across the state.
Damage to the roads and highways is hampering relief operations as flood waters have washed a number of roads while landslides have caused blockage.
The rail networks have also been affected badly with many trains being cancelled.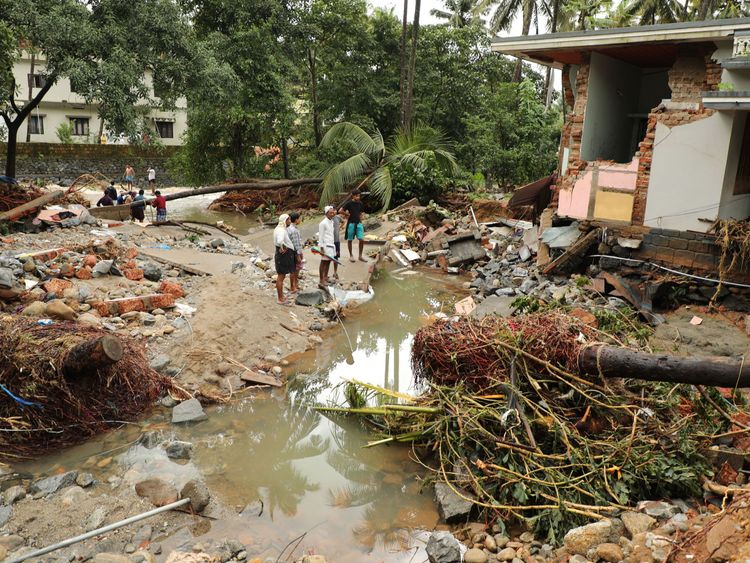 Food, medicines and essential supplies are in shortage, particularly in remote areas.
Schools have been closed and some districts have banned tourists citing safety concerns
The Indian Meteorological Department said heavy rains will continue, but the intensity has lessened slightly.
In a tweet the Chief Minister's Office issued a fresh alert. "Alert: all districts apart from Kasargode are under red alert… heavy rains may affect these 13 districts. Everyone please be cautious,"
Prime Minister Narendra Modi is expected to reach Kerala later today for an aerial survey.
From – SkyNews