At least 43 people have been killed in an airstrike which hit a bus carrying children in northern Yemen.
The International Committee of the Red Cross tweeted that an ICRC-supported hospital received many dead and wounded after the strike on a market in Dahyan, Saada.
The attack has been blamed on the Saudi-led coalition waging war against Yemen's Houthi rebels.
Saudi Arabia and Arab allies have been fighting in Yemen for more than three years against the Iran-backed Houthis, who control much of northern Yemen including the capital Sanaa and drove a Saudi-backed government into exile in 2014.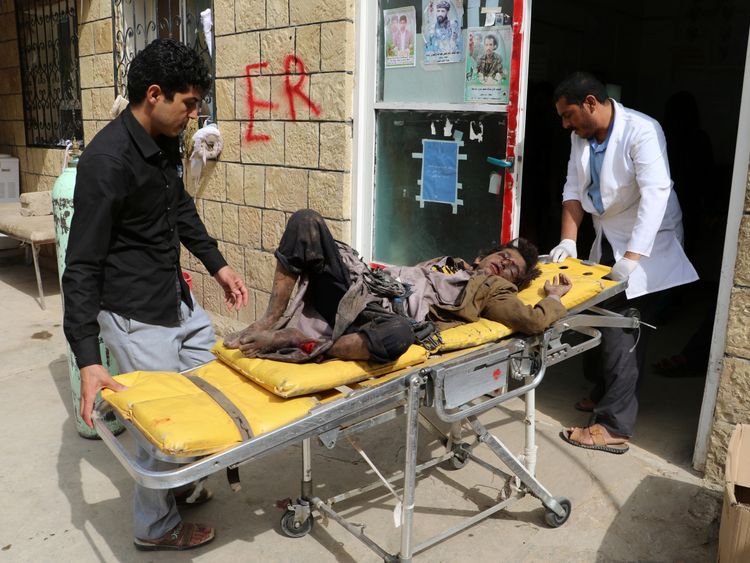 The UK and US have been criticised for providing logistical and military support to the Saudi-led coalition.
The ICRC said in its tweet: "Under international humanitarian law, civilians must be protected during conflict."
Johannes Bruwer, head of delegation for the ICRC in Yemen, said: "Scores killed, even more injured, most under the age of ten. [ICRC] sending additional supplies to hospitals to cope with the influx."
So far, nearly 10,000 people have died in the war in Yemen, which has unleashed what the United Nations describes as the world's worst humanitarian crisis.
From – SkyNews