More than one million people in Japan have been urged to evacuate their homes as the country was hit by its strongest typhoon in 25 years.
Typhoon Jebi brought winds of up to 135mph in areas still recovering from devastating record rains that killed at least 200 people over the summer.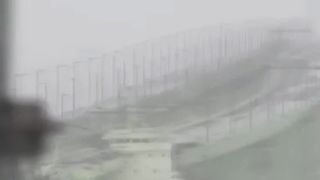 Tens of thousands of buildings have been left without power, with more than 700 flights cancelled along with scores of train and ferry services.
Japan's weather agency warned of possible landslides, flooding, high tides, lightning and tornadoes in a swathe of the country.
Evacuation advisories were issued for 1.19 million people in western and central Japan, with another 16,000 people issued with stronger but non-mandatory evacuation orders.
A tanker anchored in Osaka Bay was swept into a bridge and Kansai international airport was partially flooded by high waves whipped up by the storm.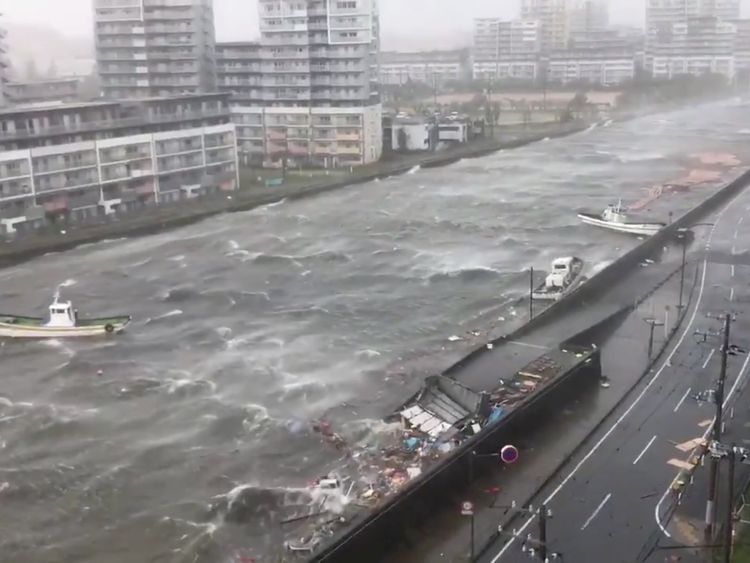 Universal Studios Japan in Osaka shut down on Tuesday along with factories for several large manufacturers, including car maker Toyota.
Parts of a train station roof came down in Kyoto.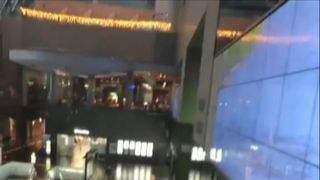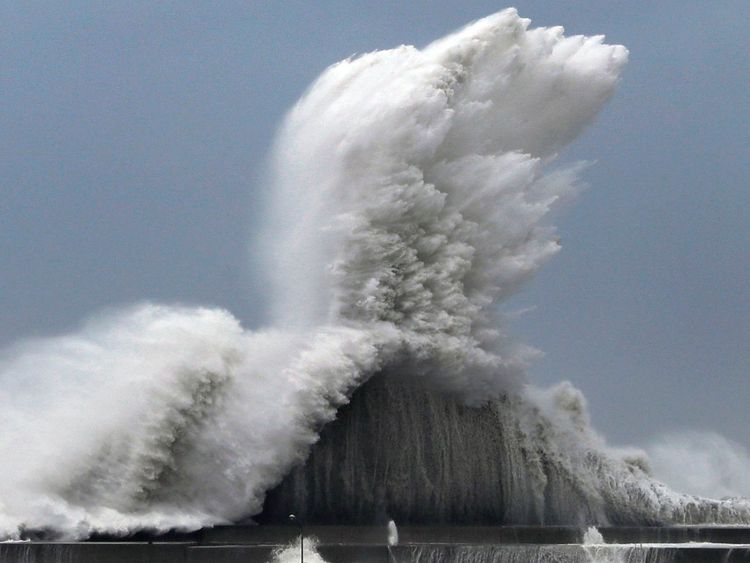 There have so far been no reports of any serious injuries.
Weather forecaster Ryuta Kurora described the typhoon as "very strong", adding: "This is (the strongest) since 1993."
As the storm approached, Japanese Prime Minister Shinzo Abe called a disaster response meeting and cancelled a trip to Kyushu, the country's southernmost main island.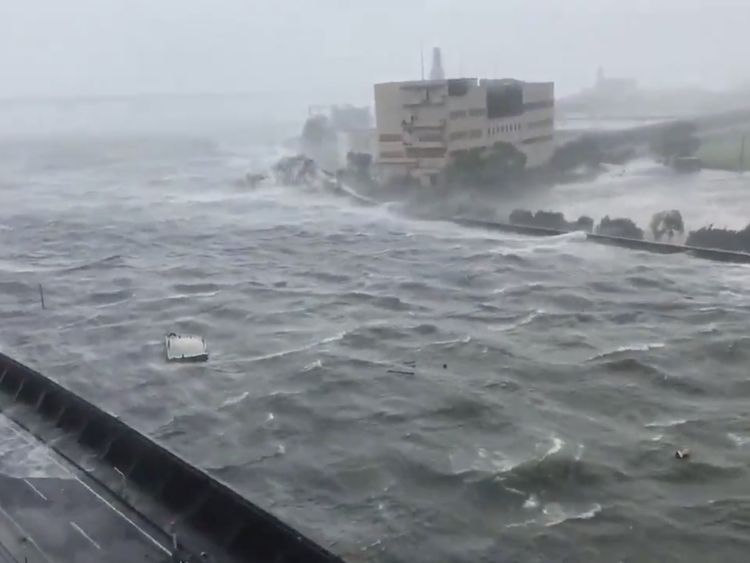 "I urge the Japanese people to take action to protect your lives, including preparing and evacuating early," he said.
He also instructed his cabinet to "take all measures possible".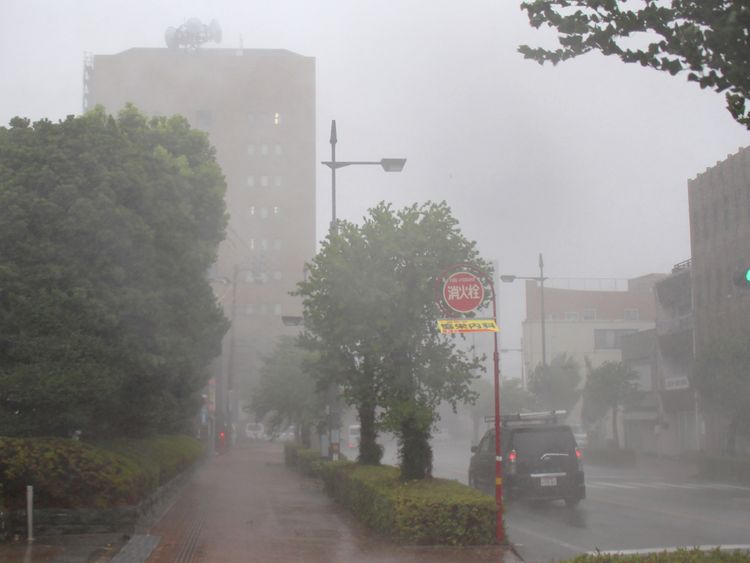 Jebi has a similar trajectory to Typhoon Cimaron which made landfall on 23 August, disrupting transport but causing limited damage and few injuries.
Sustained rain in parts of central and western Japan caused widespread flooding and landslides in July, devastating entire villages and forcing thousands from their homes.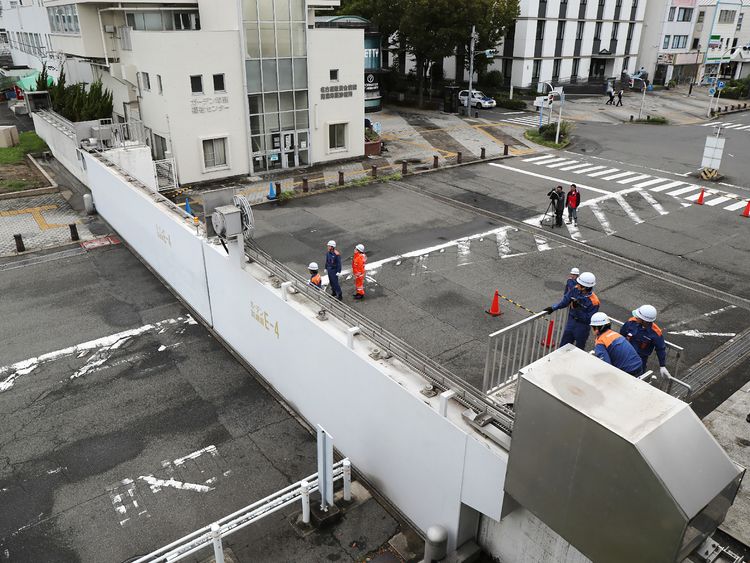 The flooding and landslides proved so deadly in part because many people did not heed evacuation warnings, which are not mandatory.
Since the disaster, authorities have urged people to take the warnings more seriously and prepare to leave home immediately when they are issued.
From – SkyNews