North Korean leader Kim Jong Un has welcomed South Korea's president Moon Jae-in to Pyongyang for their historic summit.
The two leaders smiled and hugged each other as they met at Sunan International Airport, joined by their wives, at the start of the three-day visit.
They were greeted by thousands of cheering North Koreans waving flowers, North Korean flags and a blue-and-white map symbolising a unified peninsula.
Mr Moon is only the third South Korean leader to visit North Korea's capital for a meeting between the two countries since the end of the Second World War.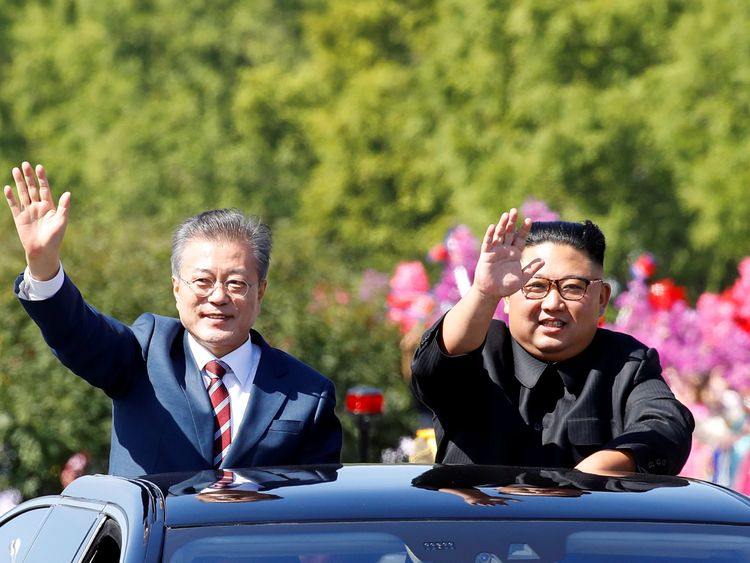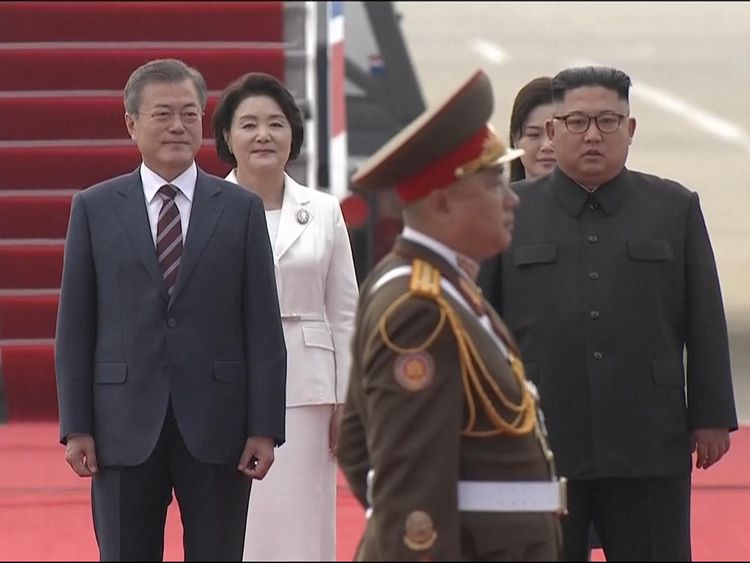 It is the third time the two leaders have met this year, having previously held talks in the Koreas' shared border village of Panmunjom.
Mr Moon said he is pushing for "irreversible, permanent peace" and for better dialogue between Pyongyang and Washington during "heart-to-heart" talks with Mr Kim.
Both leaders want the US to sign off on formally ending the Korean War, which still technically continues because no peace treaty has ever been signed.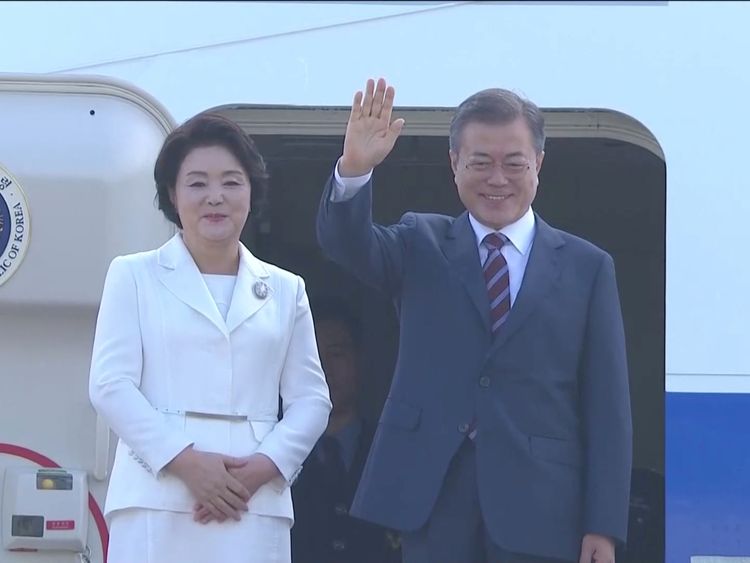 The South Korean president has also said he will focus on easing military tensions and promoting talks on denuclearisation.
Nuclear diplomacy between the US and North Korea has stalled and questions have been raised about how serious Mr Kim is after his vague commitments to denuclearise.
Officials in South Korea say Mr Kim has pledged to denuclearise North Korea by the end of Donald Trump's first term as US president in 2021.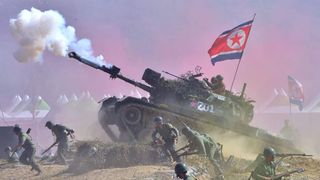 Mr Kim has requested a second summit with Mr Trump after their first face-to-face meeting in Singapore earlier this year.
A follow-up to the June summit was scuppered in August, when US secretary of state Mike Pompeo cancelled his trip to North Korea.
In the first meeting between Mr Kim and Mr Moon in April, the two leaders agreed to a "complete denuclearisation" of their peninsula.
The pair shared an embrace during a surprise visit in Panmunjom the following month.
North Korea held a huge military parade earlier this month to mark the country's 70th anniversary but the event did not include nuclear missile launchers, which have previously featured.
From – SkyNews