A monster wildfire is raging out of control in northern California after killing two firefighters.
Tens of thousands of residents have been forced to flee the blaze which has destroyed hundreds of buildings as it ripped through Shasta County, some 160 miles north of Sacramento.
Around 3,400 firefighters are on the ground battling the inferno, covering 48,300 acres (19,500 hectares), while helicopters and planes attempt to tackle the flames from the air.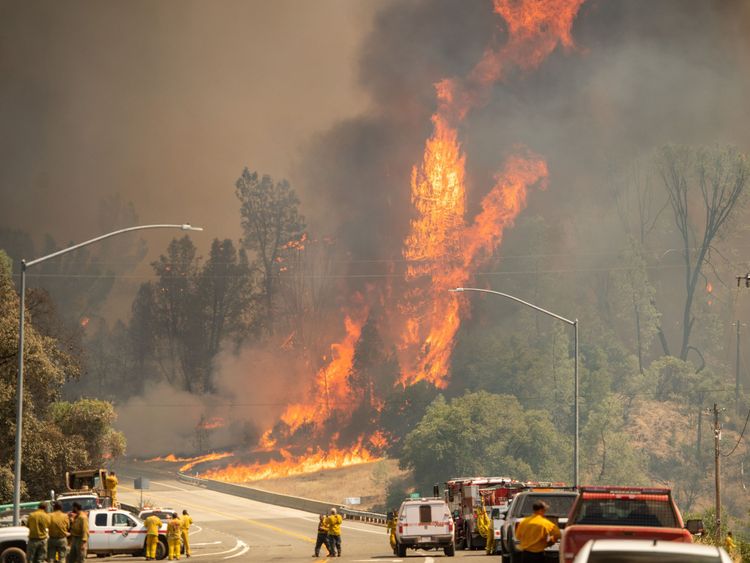 The fire, which is just 3% contained after starting six days ago, has been fuelled by high temperatures and low humidity, with the conditions expected to continue for at least the next week, according to fire chiefs.
Ken Pimlott, director of the California department of forestry and fire protection (CalFire), said: "This fire is a long way from done."
In addition to the two deaths, a further eight people have been injured, including three firefighters.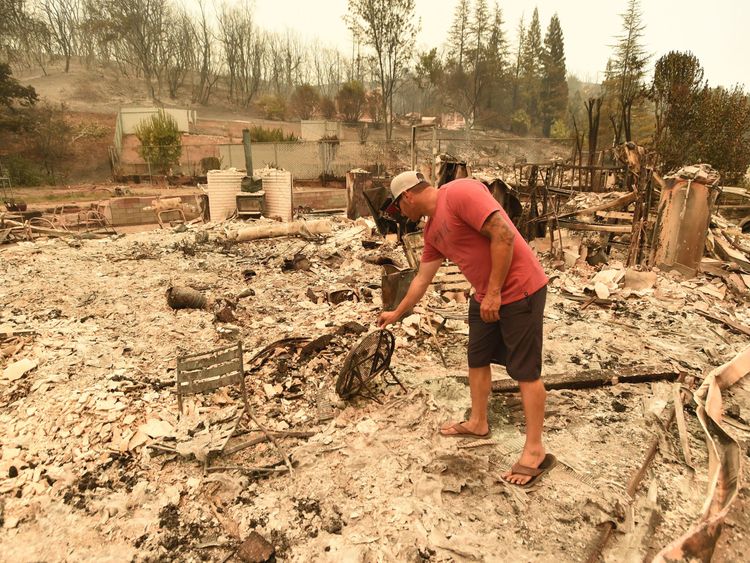 Erupting into a firestorm on Thursday, the flames leapt the across the Sacramento River and swept into the western outskirts of the city of Redding, causing more than 38,000 people to evacuate.
Gale-force winds then created a fire "tornado".
Mr Pimlott said: "This fire was whipped up into a whirlwind of activity, uprooting trees, moving vehicles, moving parts of roadways."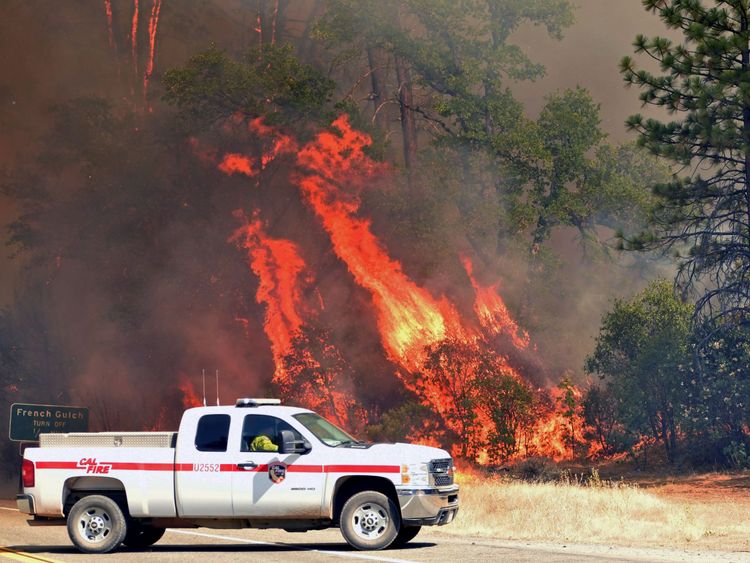 The nearby town of Keswick was left in smouldering ruins after being consumed by the flames.
California Governor Jerry Brown has requested emergency federal assistance to prevent an "imminent catastrophe" as the authorities sought to provide supplies and water for evacuated residents and care for horses and cattle rescued from ranches and farms.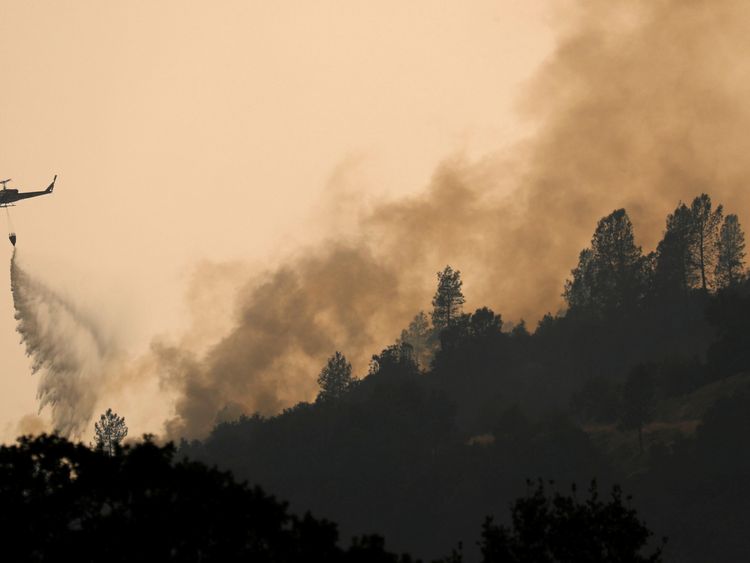 Wildfires have so far left charred an estimated 4.15 million acres (1.68 million hectares) of land in the US this year.
Although well above average for the same period over the past decade, it is down from 5.27 million acres (2.13 million hectares) in the first seven months of 2017, figures show.
From – SkyNews