North Korea dictator Kim Jong Un has vowed to permanently dismantle a missile test site and a launch pad after talks with South Korea.
The leaders of both countries signed a declaration after agreeing the Korean peninsula should turn into a "land of peace without nuclear weapons and nuclear threats".
After the summit in Pyongyang, South Korea President Moon Jae-in told reporters: "The North agreed to permanently close the Tongchang-ri missile engine test site and missile launch facility in the presence of experts from relevant nations."
North Korea says it will also permanently dismantle its main Nyongbyon nuclear complex but only if the United States takes reciprocal measures, Mr Moon added.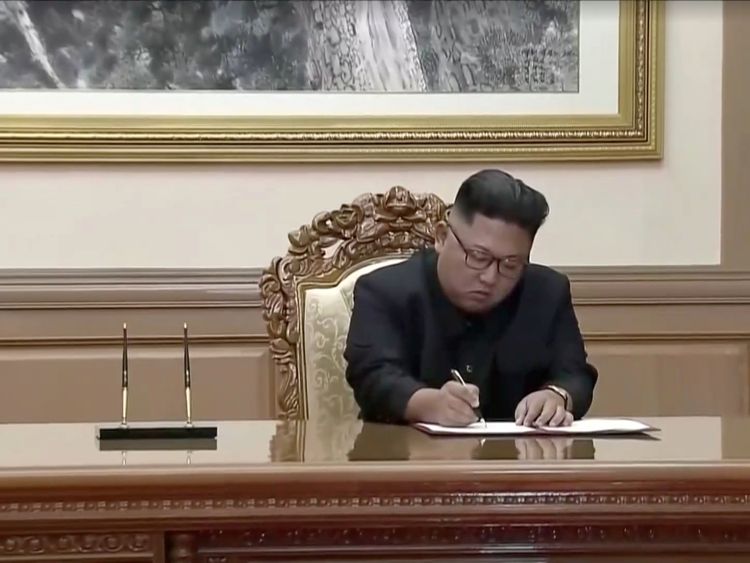 In a joint news conference after the talks, Mr Kim said he had promised to visit Seoul "in the near future".
He would be the first North Korean leader to visit the South's capital since the peninsula was divided at the end of the Second World War.
It was also announced that North and South Korea will seek to co-host the 2032 Summer Olympics.
The two countries will establish a joint military committee to evaluate how to reduce tensions and maintain communication, Mr Moon said.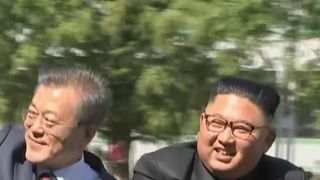 It is part of a commitment to remove "any threat that could cause war" on the Korean peninsula, he added.
Other agreed measures included setting up the first-ever joint search effort at the border for bodies of soldiers killed in the Korean War.
Both countries also vowed to disarm a jointly-controlled border village, starting with the removal of land mines, and to withdraw 11 guard posts from the demilitarised zone by December.
US President Donald Trump said the measures agreed by North and South Korea, including the joint Olympic bid, were "very exciting".
South Korea's president is on a three-day visit to Pyongyang following two previous meetings with Mr Kim this year.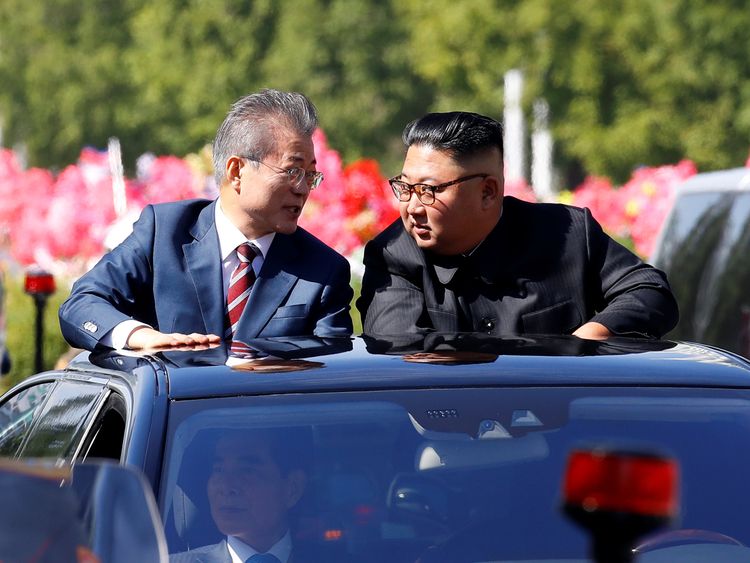 Both North and South Korean leaders want the US to sign off on formally ending the Korean War, which still technically continues because no peace treaty has ever been signed.
Officials in South Korea say Mr Kim has pledged to denuclearise North Korea by the end of MrTrump's first term as US president in 2021.
Mr Kim has requested a second summit with the US president after their first face-to-face meeting in Singapore earlier this year.
From – SkyNews