A boy who appeared in court after being separated from his father when they illegally crossed the US border has been reunited with his parents.
Johan Bueso Montecinos – 15 months old – became a symbol of President Trump's controversial immigration policy when he appeared in front of an immigration judge, wearing a nappy and sipping milk from a bottle.
He had been separated from his father in Texas, who had took him across the border in search of a better life after paying people-smugglers $6,000 (£4,568).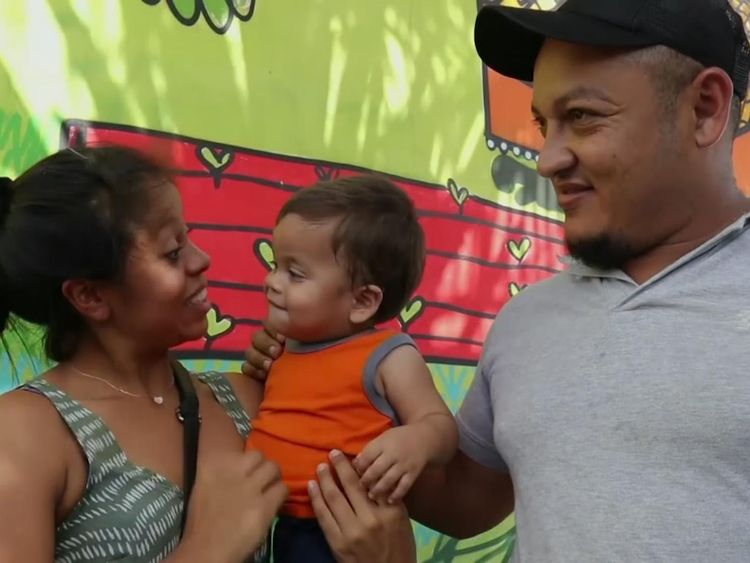 Floating across the Rio Grande river on a raft in February – after spending three days locked in a tractor trailer, the father and son were quickly discovered by border guards.
Johan was taken to an Arizona shelter and his 37-year-old father, Rolando Antonio Bueso Castillo, was deported.
It was his fourth time trying to illegally enter America – and the plan was for his wife to join them later in the US.
After being deported, Rolando and his wife were without Johan for five months, missing his first words and first steps – with only mobile phone videos to fill them in on how he was doing.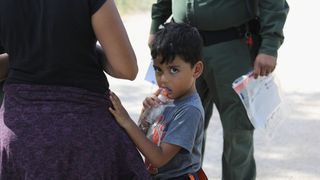 But in early July, the boy's appearance in the Phoenix court sparked controversy and became a vivid example of the realities of the president's tough immigration policy.
At one stage, he kicked off his shoes and stood in his socks.
The president changed the practice of separating children from their parents at the southern US border a month ago, after it was widely criticised.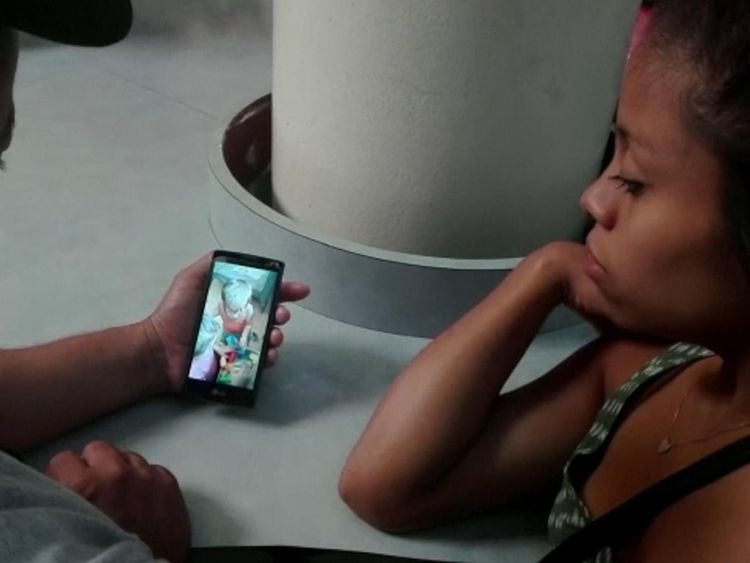 In an emotional reunion in the Honduran city of San Pedro Sula on Friday, Johan at first did not recognise his parents.
"I kept saying Johan, Johan, and he started to cry," said his tearful mother, Adalicia Montecinos.
His father, who had travelled across Mexico with his son, soon managed to make his son smile and the delighted parents kissed Johan after signing the paperwork to take him home.
During the months the family were apart, they received videos of their son from a social worker in the US but did not know when they would see him again.
However, Johan was eventually flown home by the government after being granted a voluntary departure order,
His mother said she was upset she missed milestones in her son's life: "I will never see my son walk for the first time, or celebrate his first birthday.
"That's what I lost – those memories every mum cherishes and tells their children years later."
His father says that when Johan grows up he will tell him the full story about what happened: "I'll tell him the truth. We thought we had a good plan to give him a better life."
"They broke something in me over there," he adds. "This was never my son's fault. Why did he have to be punished?"
From – SkyNews