A sailor who suffered a crippling back injury during a solo round-the-world race has been rescued in the Indian Ocean.
Abhilash Tomy was rescued by a French fishing vessel, Osiris, on Monday amid an international effort coordinated by Australia.
The 39-year-old skipper injured his back badly and was unable to move after a storm rolled his boat 360 degrees during the Golden Globe Race on Friday.
Both masts on his 36ft-long (11m) classic yacht, Thuriya, were taken down by the storm and were seen hanging over the vessel's side.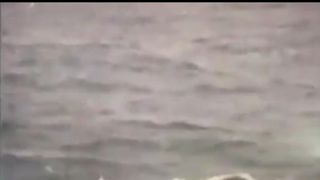 Mr Tomy, who is also an Indian naval officer, had been coming third out of 18 participants before the severe storm and survived on cans of iced tea.
Indian navy spokesman Captain DK Sharma told Sky News: "He is conscious, he can talk, he's been rescued.
"He's been injured but he's in safe hands. He's been moved on a stretcher to the French fishing vessel Osiris."
Mr Tomy's boat has been floating about 1,900 miles south-west of Perth since the incident.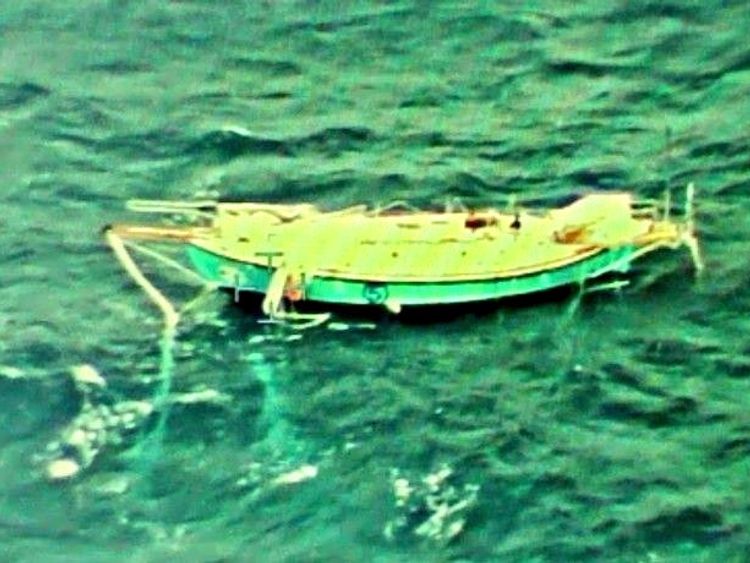 He first issued a code red alert from his boat on Friday which said: "ROLLED. DISMASTED. SEVERE BACK INJURY. CANNOT GET UP."
Organisers of the 30,000-mile race said the stricken sailor was "as far from help as you could possibly be".
He was communicating with a Yellow Brick texting unit with a battery life of just days.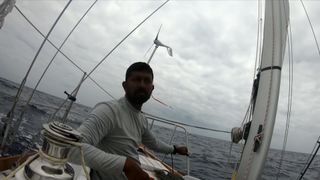 A fellow Golden Globe competitor, Irish sailor Gregor McGuckin, was believed to be the best option to rescue Mr Tomy.
His boat was also rolled 360 degrees by the storm and he was fixing his main mast to travel about 100 miles to get to his fellow sailor.
REPORT JUST IN from JRCC they have him BRAVO!! OSIRIS AND ALL INVOLVED! They have Tomy Onboard and he is conscious and talking…FANTASTIC NEWS..WELL DONE ALL INVOLVED INCREDIBLE NEWS!!!!https://t.co/w0ykzwrfX3

— Golden Globe Race 2018 (@ggr2018official) September 24, 2018
Mr McGuckin was going to abandon his own boat and jump or swim across to provide him with "immediate medical assistance", race organiser Barry Pickthall said.
Osiris was then going to pick up the two sailors in the next 16 hours.
However, Osiris managed to get there first, guided by an Indian reconnaissance aircraft from the air.
The Indian navy is now heading to Mr McGuckin to save him.
Mr Tomy is one of India's top sailors and was invited to do the Golden Globe by British sailor Robin Knox-Johnston, who became the first person to sail single-handed non-stop around the world.
His boat, Thuriya, is a replica of Mr Knox-Johnston's wooden boat.
Mr Tomy took part in a round-the-world non-stop sailing race from Mumbai in 2012/13 and has received the Tenzing Norgay National Adventure Award and the Kirti Chakra Award for courage.
From – SkyNews