Hundreds of tourists stranded on an Indonesian mountain after an earthquake are being helped down by rescuers and special forces.
More than 500 hikers from 26 countries were stuck on Mount Rinjani on Lombok island after Sunday's quake triggered a landslide.
The military said that by Monday afternoon more than 250 people had made it to a relief post in Sembalun village and that rescuers had reached hundreds more near the crater lake.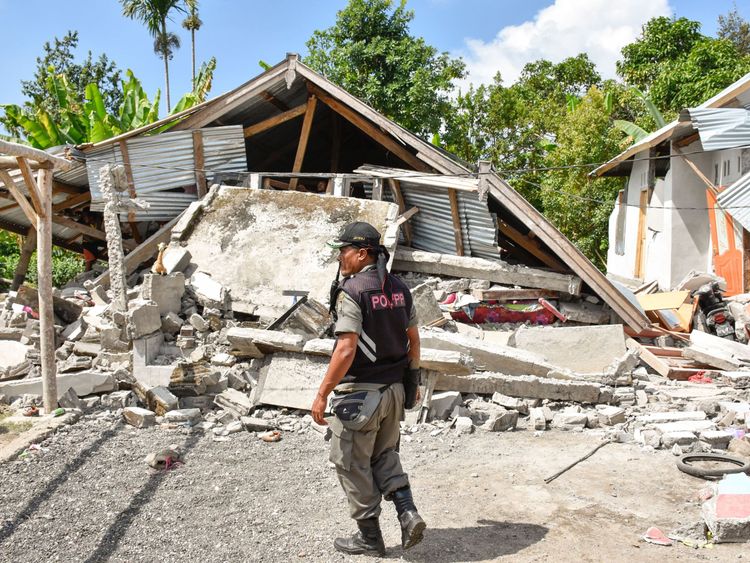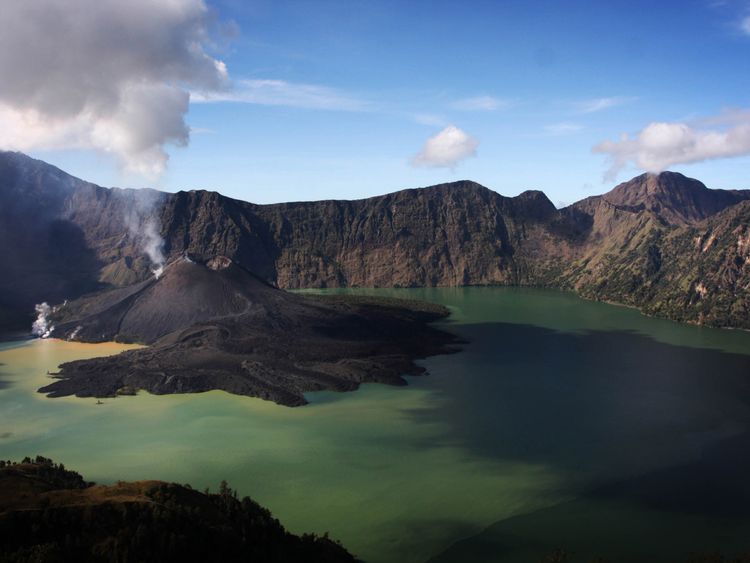 Some had minor injuries and were traumatised, according to a spokesman.
Special forces have also been deployed to help speed up the evacuation after the 6.4-magnitude tremor, which killed at least 16 people.
Food had earlier been dropped from the air for those stuck on the 12,224ft (3,726m) mountain – an active volcano that is the second-tallest in Indonesia and a popular tourist destination.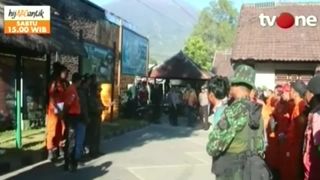 Sunday's quake was followed by two secondary quakes and more than 270 aftershocks, according to Indonesia's meteorology and geophysics agency.
Hundreds of buildings were also destroyed and some 160 people injured.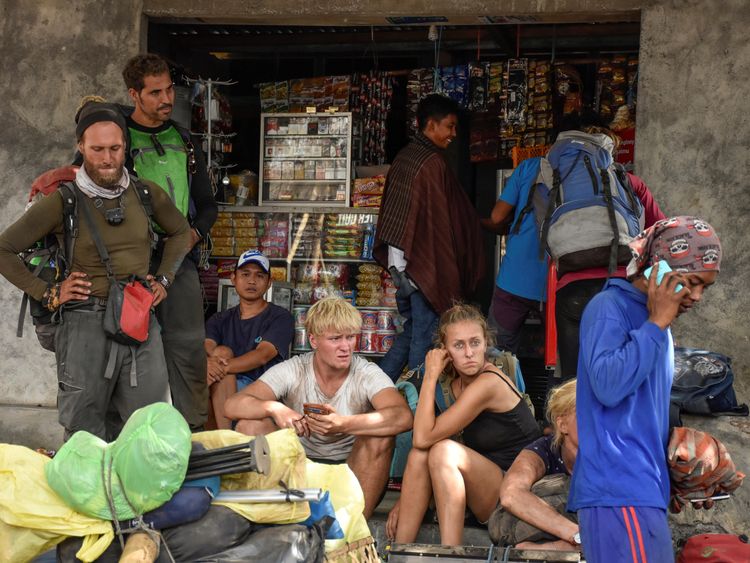 The epicentre was 30 miles (50km) outside the main city of Mataram and had a depth of 4.4 miles (7km), the US Geological Survey said.
There were reports it was also felt in Bali – 60 miles (100km) away – but there were no reports of damage there.
Indonesia's president, Joko Widodo, visited the area on Monday and promised money for people who had lost their homes.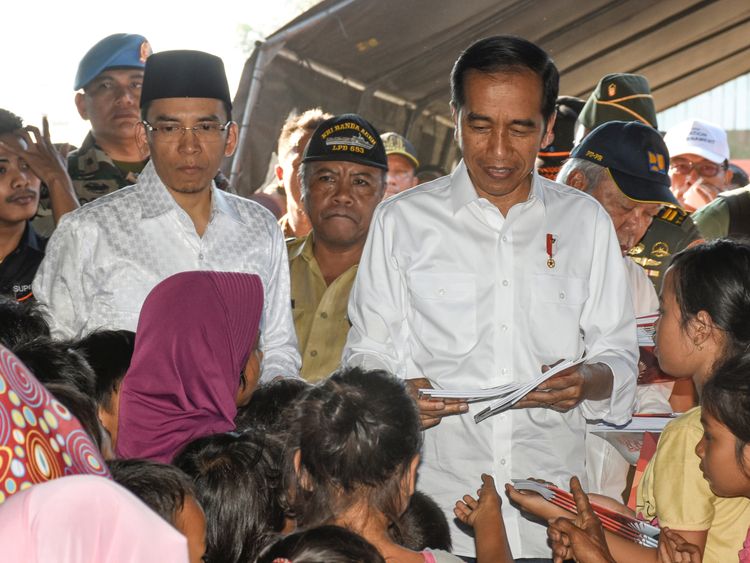 "We must be aware that our country is in the Ring of Fire, so people need to be prepared to face any disaster," he said.
The Ring of Fire is an area in the Pacific Ocean where the Earth's tectonic plates collide, making it a hotspot for earthquakes and volcanic eruptions.
From – SkyNews