Opposition candidate Ibrahim Mohamed Solih has declared a surprise victory in the Maldives presidential election – ousting the authoritarian incumbent who pulled the country out of the Commonwealth and nurtured close links to China.
With 92% of the votes counted, Mr Solih has 58.3% of the vote – an unassailable lead over incumbent Abdulla Yameen.
Mr Yameen had been accused by observers of trying to rig the election in a bid to extend his rule over the former British protectorate.
Mr Solih had struggled to get media coverage, with many local news outlets hampered by government decrees and reporting restrictions.
Mr Solih said the people of the Maldives had sent a "loud and clear" call for justice.
Speaking after the results were announced, he said: "This is a moment of happiness, a moment of hope.
"This is a journey that has ended at the ballot box because the people willed it.
"The message is loud and clear: the people of Maldives want change, peace and justice.
"I would like to call on President Yameen to accept the will of the people and begin a smooth transition of power as per the constitution."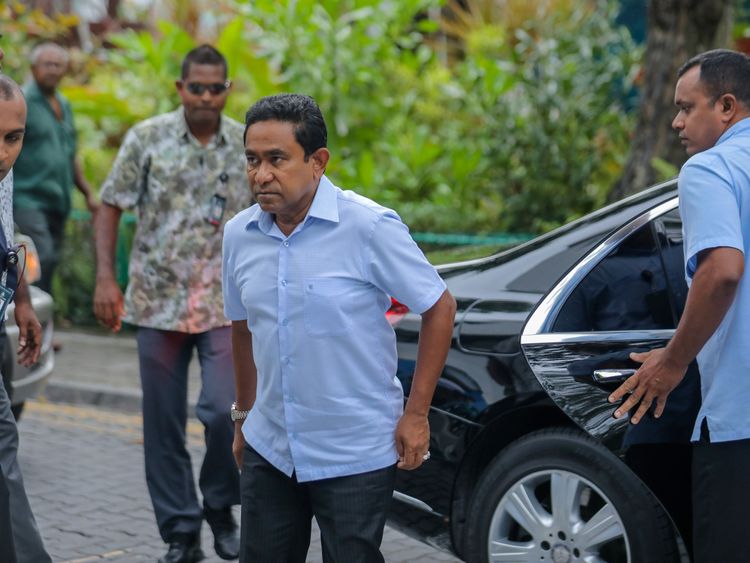 Democracy was established in the Maldives in 2008 but the popular luxury holiday resort has been in an increasingly fragile state since then.
Authorities have been criticised for detaining opponents, influencing the courts, and suppressing freedom of speech and the press.
Mr Yameen has jailed most of his political opponents, or forced them into exile, and he was widely expected to win Sunday's poll.
In February, he declared a state of emergency, suspended the constitution and sent troops into the supreme court to arrest judges and rivals to prevent himself being impeached.
In the course of his presidency, Mr Yameen pulled out of the Commonwealth and has drawn closer to China, to the alarm of neighbouring India.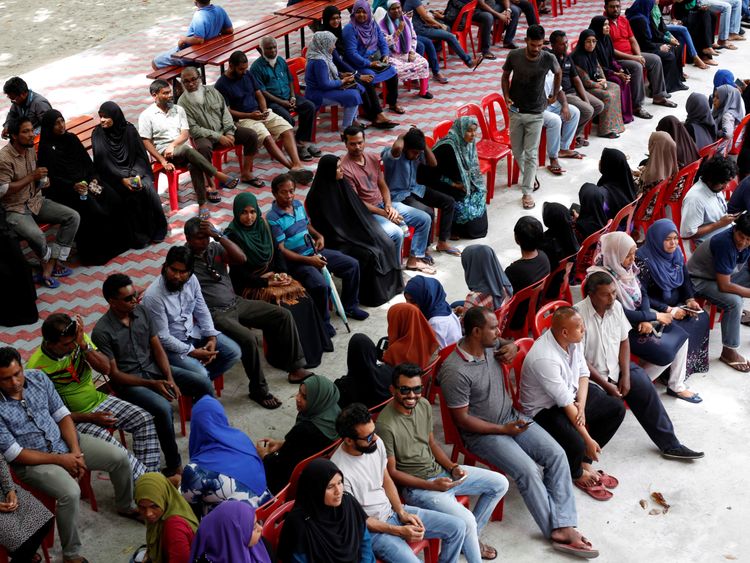 Chinese loans and support have facilitated the building of major infrastructure in the state, including a massive project now known as the China-Maldives friendship bridge.
Mr Yameen has not spoken publicly since news of his defeat.
More than 260,000 of the Maldives' 400,000 citizens were eligible to vote at about 400 polling stations on the islands of the Indian Ocean archipelago.
Mr Solih's main campaign office was raided by police on the eve of the vote to stop what they called "illegal activities", but that did not deter voters – nor did rain and high temperatures.
Mohamed Nasheed, who won the first vote in 2008, was forced out of office in 2012 and is now in exile.
He congratulated Mr Solih, saying on Twitter: "You have done an extremely good service not only to the people of Maldives, but also to freedom-loving people everywhere.
"Democracy is a historical inevitability."
From – SkyNews